Regular price
$10.00 USD
Sale price
$6.99 USD
Unit price
per
Sale
Sold out
Secured Payments:
Buy Coins for Frostborn in minutes! Select Coins amount, complete payment and you'll receive an automated email providing next steps to claim your order. 
Supported for Android accounts only. IOS players can have coins gifted to them through item trading.
Reply to automated email with the appropriate information or contact us using the "live chat" for support with questions. Add us on Discord: Packattack#8306 (Capital P)
Note: All transactions are purchased legitimately through the in-game store.
Price shown is Final Price (no hidden fees or taxes). 
Coinbase Commerce & All Major Credit Cards accepted. 
Share
View full details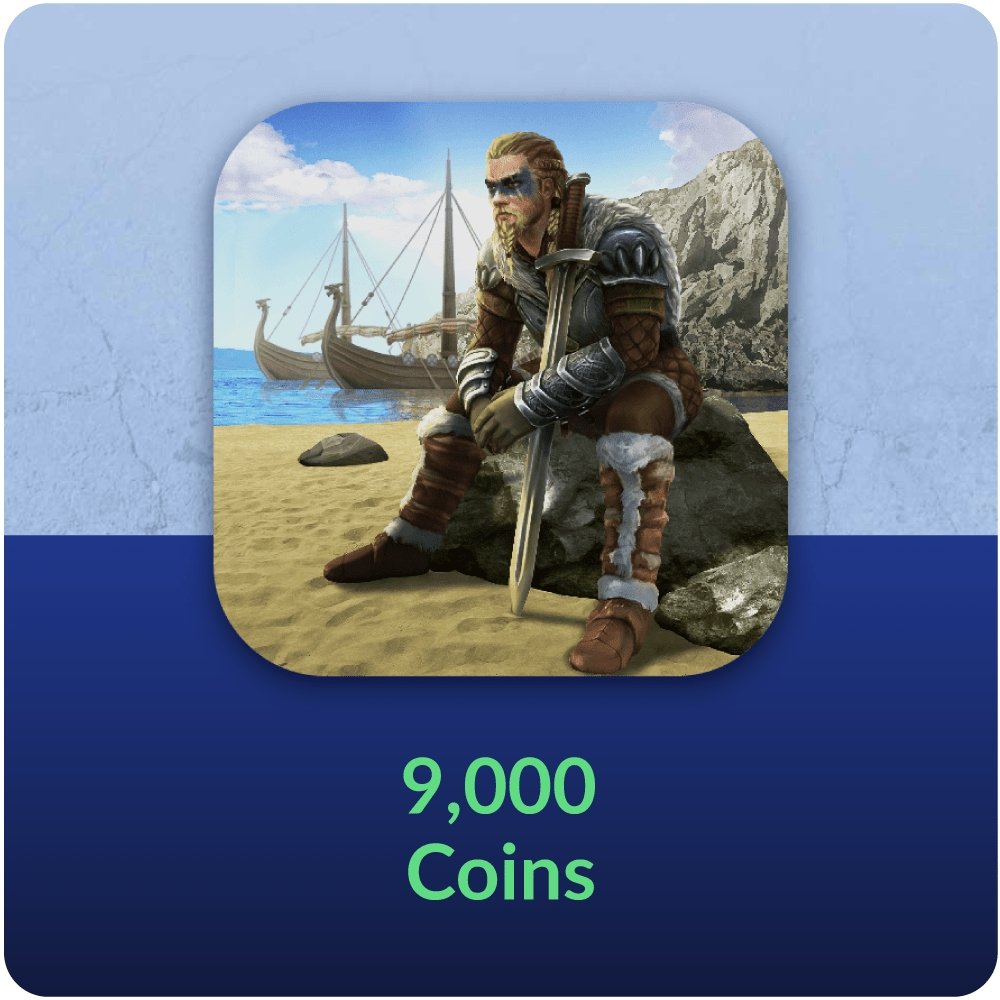 Great and quick service
He topped up my account in no time
Fast and easy
No messing around always fast and easy nothing like a good top up on the games you like for cheap🤣🤣
Absolutely genuine
Very very quick and easy I will definitely 100% be buying more in the future very friendly person 😀
Cool fast service
Fast friendly and no messing, perfect 5*
Amazing!
Fast service, trustworthy 5*****
Let customers speak for us
Description
About Frostborn

rostborn is a mobile RPG developed by Kefir! that takes place in a Viking-inspired world. In the game, players must gather resources, craft items, and build their own stronghold in order to survive against various enemies, including undead monsters and other players. The game features a variety of weapons, armor, and equipment that can be crafted and upgraded, as well as a range of skills and abilities that can be learned and customized. Players can also team up with friends or join clans to take on more challenging enemies and compete in various events.

About Coins

Frostborn coins are an in-game currency that can be used to purchase a variety of items, equipment, and resources in the mobile RPG game Frostborn. Coins can be earned through gameplay by completing quests, participating in events, and achievements. Players can also purchase coins through in-app purchases using real money. Coins can be used to purchase items such as weapons, armor, and resources that can help players survive in the game's Viking-inspired world. Coins can also be used to speed up the process of crafting and upgrading equipment, allowing players to progress more quickly through the game.

How to Top Up

Enter the amount you wish to add to your account.
Select the payment method you want to use, such as credit card, debit card, or mobile payment.
Follow the prompts to enter your payment information.
Review the details of your top-up, including the amount and payment method, to make sure everything is correct.
Confirm the transaction to complete the top-up process.
Respond to confirmation email with proper information to receive Coins!