Regular price
$100.00 USD
Sale price
$49.99 USD
Unit price
per
Sale
Sold out
Secured Payments:
Buy PokeCoins for Pokemon Go in minutes! Select PokeCoins amount, complete payment and you'll receive an automated email providing next steps to claim your order. 
Reply to automated email with the appropriate information or contact us using the "live chat" for support with questions. Add us on Discord: Packattack#8306 (Capital P)
Note: All transactions are purchased legitimately through the in-game store.
Price shown is Final Price (no hidden fees or taxes). 
Coinbase Commerce & All Major Credit Cards accepted. 
Share
View full details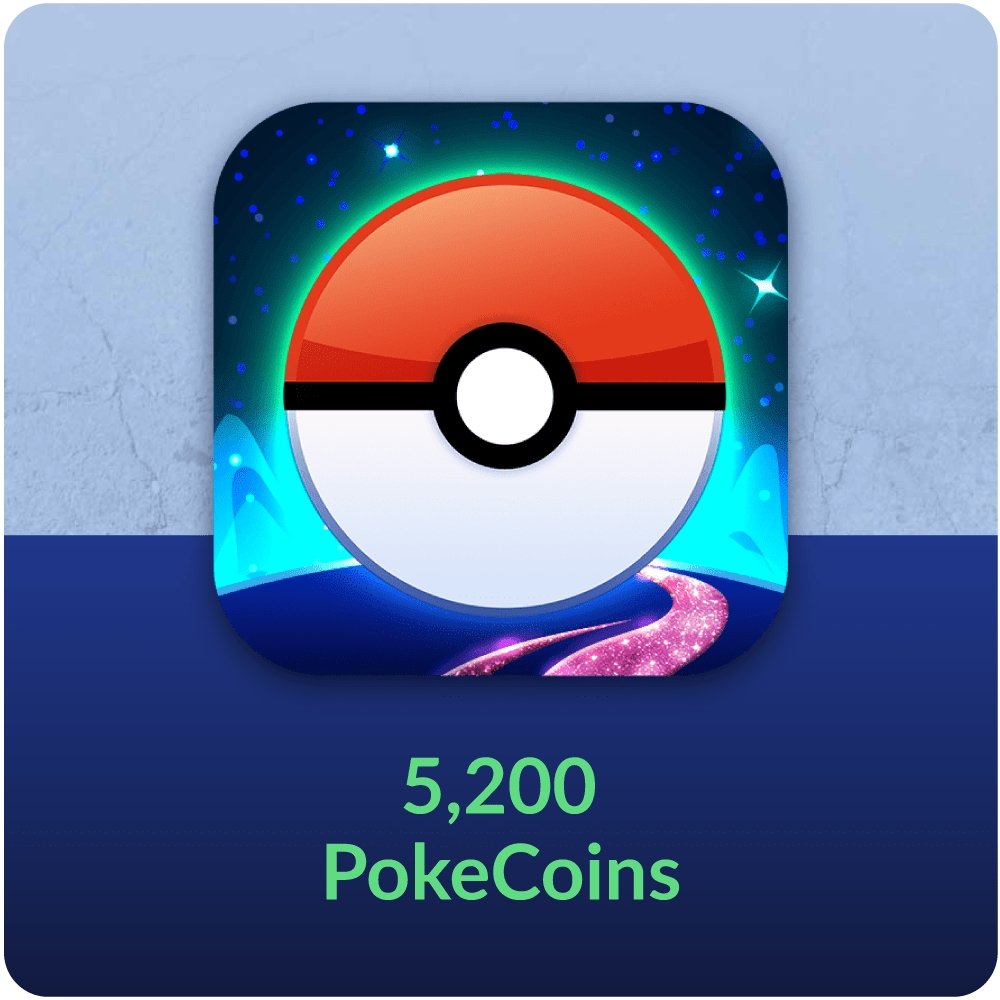 Super fast and legit
Service is Secure and fast. I was really happy after order was done , thank you!
Amazing service
Best and super fast service
Great service
Best service,fast and Very efficient
Let customers speak for us
Description
About Pokemon Go

Pokemon Go is a popular augmented reality mobile game developed by Niantic in collaboration with Nintendo and The Pokemon Company. It was released in July 2016 for iOS and Android devices, and quickly became a global phenomenon, with millions of players around the world.

The game uses real-world locations and landmarks to create a virtual map where players can capture, train, and battle with Pokemon. Players use their mobile devices to explore the real world and encounter Pokemon that appear on their screen. They can catch these Pokemon by flicking a virtual Pokeball on their screen towards the creature. The game also includes Pokestops and Gyms, which are located at real-world landmarks, where players can collect items and battle other players.

PokeCoins Usage

Buy Pokeballs, potions, and other items: Pokecoins can be used to purchase various items from the in-game shop, such as Pokeballs, potions, revives, incense, and lucky eggs.
Upgrade storage capacity: Pokecoins can be used to increase the storage capacity of items, Pokemon, and even the number of friends that you can have.
Buy premium items: Pokecoins can also be used to purchase premium items, such as raid passes, which allow players to participate in raids against powerful Pokemon, and egg incubators, which allow players to hatch eggs faster.
Customize your avatar: Pokecoins can be used to buy clothing items and accessories for your avatar, such as hats, shirts, and backpacks.
Expand your collection: Pokecoins can also be used to buy Pokemon that are otherwise difficult to obtain or rare, such as legendary Pokemon, from the in-game shop.

How to Top Up

Enter the amount you wish to add to your account.
Select the payment method you want to use, such as credit card, debit card, or mobile payment.
Follow the prompts to enter your payment information.
Review the details of your top-up, including the amount and payment method, to make sure everything is correct.
Confirm the transaction to complete the top-up process.
Respond to confirmation email with proper information to receive Pokemon Go Pokecoins!