Regular price
$20.00 USD
Sale price
$13.99 USD
Unit price
per
Sale
Sold out
Secured Payments:
Buy CyberCoins for Transformers: Earth Wars in minutes! Select CyberCoins amount, complete payment and you'll receive an automated email providing next steps to claim your order. 
Reply to automated email with the appropriate information or contact us using the "live chat" for support with questions. Add us on Discord: Packattack#8306 (Capital P)
Note: All transactions are purchased legitimately through the in-game store.
Price shown is Final Price (no hidden fees or taxes). 
Coinbase Commerce & All Major Credit Cards accepted. 
Share
View full details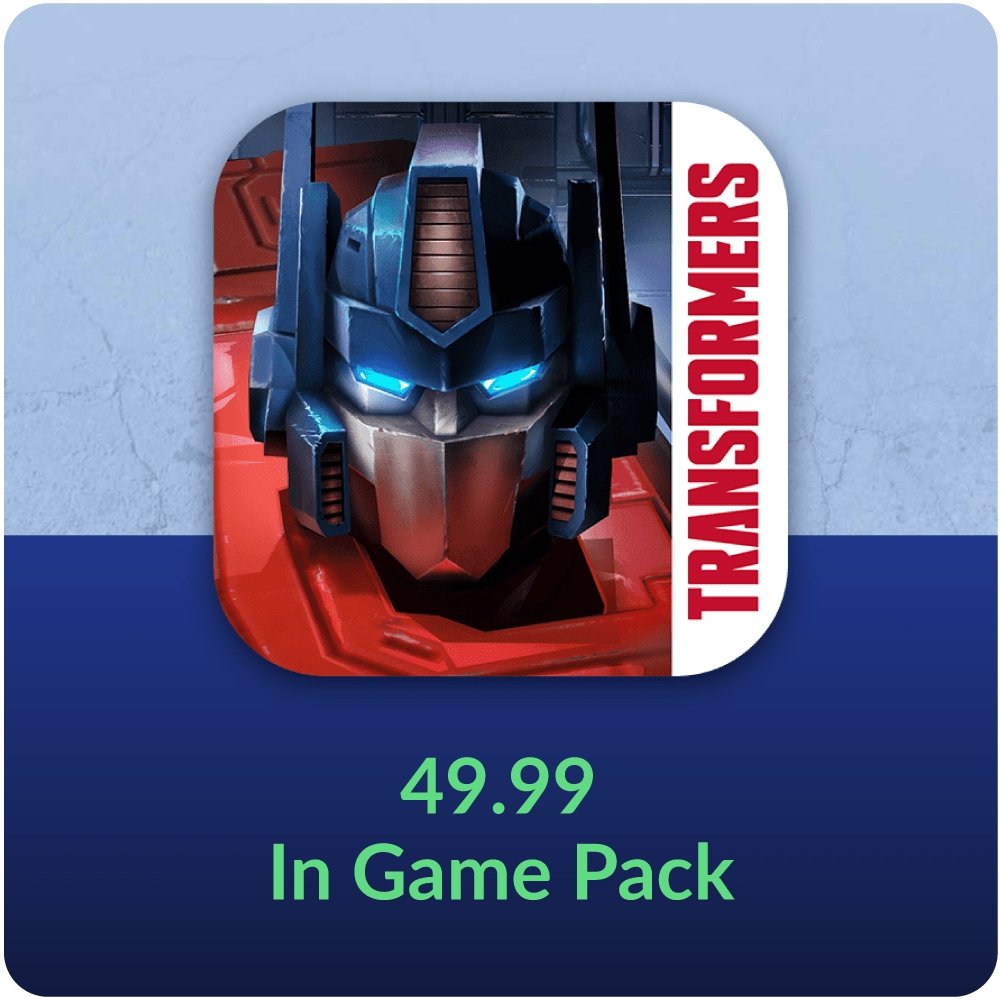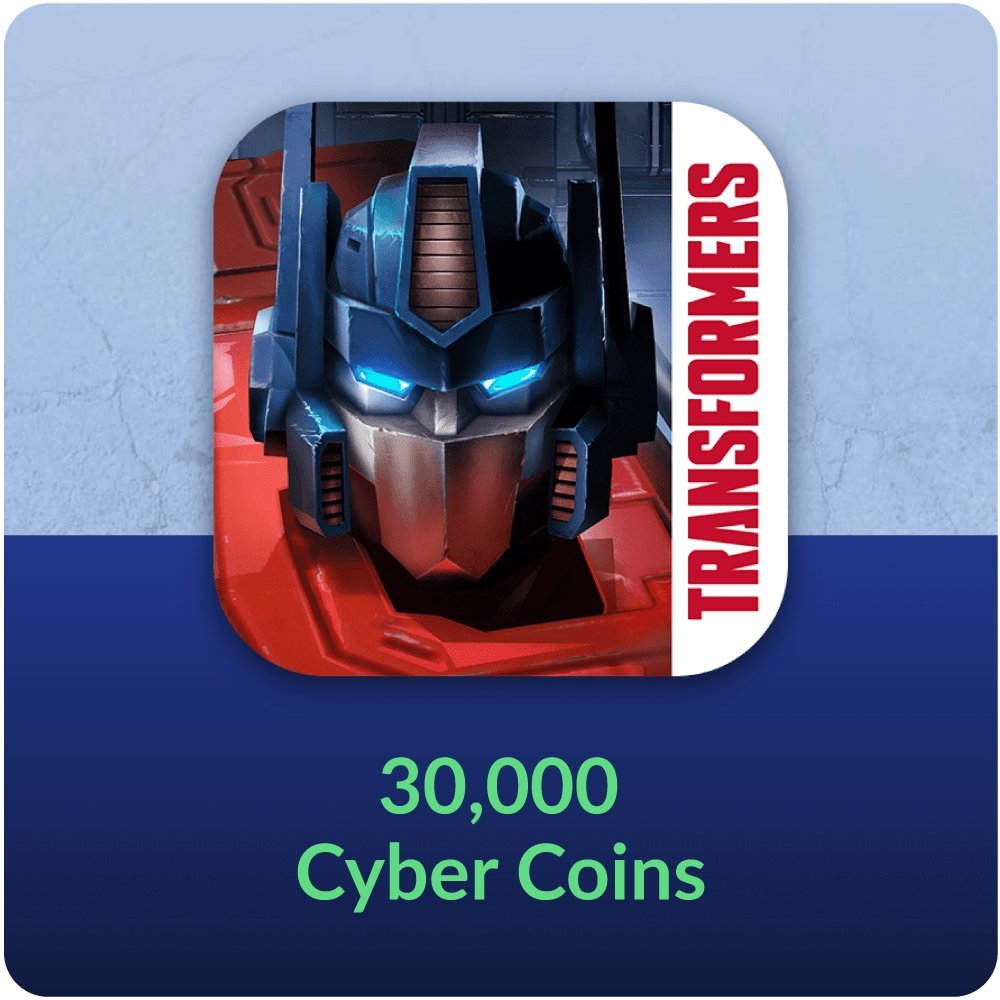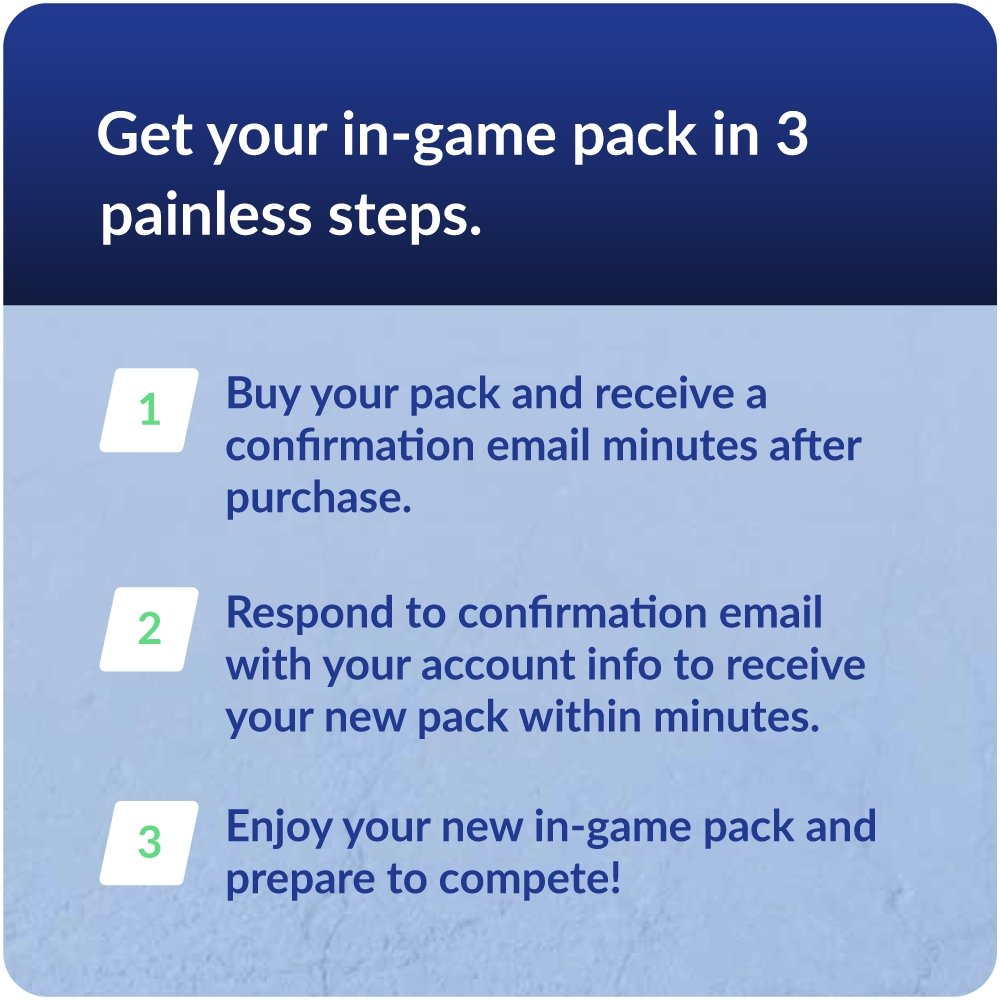 Let customers speak for us
Description
About Tranformer Earth Wars

Transformers: Earth Wars is a mobile real-time strategy game developed by Space Ape Games in collaboration with Hasbro. The game features iconic Transformers characters and allows players to build their own bases, collect resources, and engage in battles with other players from around the world.

In Transformers: Earth Wars, players choose to join either the Autobots or Decepticons and build a base on Earth. The goal is to collect resources, build structures, and recruit Transformers characters to defend their base and launch attacks on enemy bases.

The game features a wide range of characters from the Transformers universe, each with their own unique abilities and stats. Players can collect and upgrade these characters to make them stronger and more effective in battle.

Cyber Coins Usage

Purchase Energon and Alloy: Energon and Alloy are the primary resources used to build and upgrade structures, recruit and upgrade
Purchase Premium Crystals: Players can use Cyber Coins to purchase these crystals and improve their chances of obtaining rare and powerful characters.
Refill Energy: Players can use Cyber Coins to instantly refill their energy and launch more attacks.
Upgrade Headquarters: Players can use Cyber Coins to instantly upgrade their Headquarters, which unlocks new structures, characters, and research options.
Purchase Relics: Players can use Cyber Coins to purchase Relics and enhance their Transformers characters.
Purchase Special Offers: From time to time, special offers become available in the in-game shop that provide a range of different items and upgrades.

How to Top Up

Enter the amount you wish to add to your account.
Select the payment method you want to use, such as credit card, debit card, or mobile payment.
Follow the prompts to enter your payment information.
Review the details of your top-up, including the amount and payment method, to make sure everything is correct.
Confirm the transaction to complete the top-up process.
Respond to confirmation email with proper information to receive Transformer Earth Wars Cyber Coins!